Manchester, the lively city in the North West of England, is known for its cultural attractions, musical heritage, and vibrant nightlife. However, it is also home to some of the best brunch spots in the country. Whether you're a local or just visiting, Manchester's brunch scene offers something for everyone. From classic English breakfasts to vegan delights and bottomless brunches, there's no shortage of options. In this blog, we'll take you on a tour of the best brunch spots in Manchester.
First on the list is Federal Cafe Bar, which has two locations in the city centre. This New Zealand-inspired cafe offers a laid-back atmosphere and a fantastic brunch menu. Their most popular dish is the 'Big Kiwi', a classic English breakfast with a Kiwi twist, including halloumi and homemade baked beans. They also offer vegan options, including the 'Green Dream' bowl, which is packed with avocado, broccoli, spinach, and poached eggs. The coffee at Federal is also excellent, and they have a range of speciality teas and fresh juices.
Another great brunch spot in Manchester is The Koffee Pot. This quirky cafe is located in the Northern Quarter and offers an extensive menu of breakfast and brunch options. Their Full English breakfast is a customer favourite, and they also offer American-style pancakes and waffles. They even have a 'Hangover Special' that includes a pint of lager or a Bloody Mary with your breakfast! The Koffee Pot has a relaxed, retro vibe, and their friendly staff make it a popular spot for locals.
For something a little more upmarket, try the Refuge by Volta. This stunning bar and restaurant is located in the Principal Hotel and offers a range of brunch options. Their 'Bottomless Brunch' on weekends is a great deal, with two hours of unlimited drinks and a choice of brunch dishes. The menu includes classic breakfast options such as eggs benedict and smoked salmon, as well as vegetarian and vegan choices like avocado toast and a vegan 'full English'. The decor in the Refuge is also worth mentioning, with high ceilings, ornate tiles, and vintage touches.
If you're looking for a vegan brunch spot, look no further than V-Rev. This vegan diner in the Northern Quarter serves up a range of plant-based dishes, including breakfast options. Their 'Full Vegan Breakfast' includes tofu scramble, sausage, mushrooms, hash browns, and sourdough toast, while their pancakes come in a variety of flavours, including blueberry and banana. V-Rev also offers bottomless brunch on weekends, which includes unlimited mimosas or bloody Marys with your meal.
Last but not least, for a brunch with a view, head to 20 Stories. Located on the twentieth floor of the No. 1 Spinningfields building, this chic restaurant offers stunning views of the city skyline. Their brunch menu includes classic breakfast dishes, such as eggs benedict and pancakes, as well as more unusual options like crab omelette and wagyu beef hash. They also have a range of vegetarian and vegan dishes, including a vegan 'full English'. If the weather is nice, you can enjoy your brunch on their outdoor terrace, which offers breathtaking views of Manchester.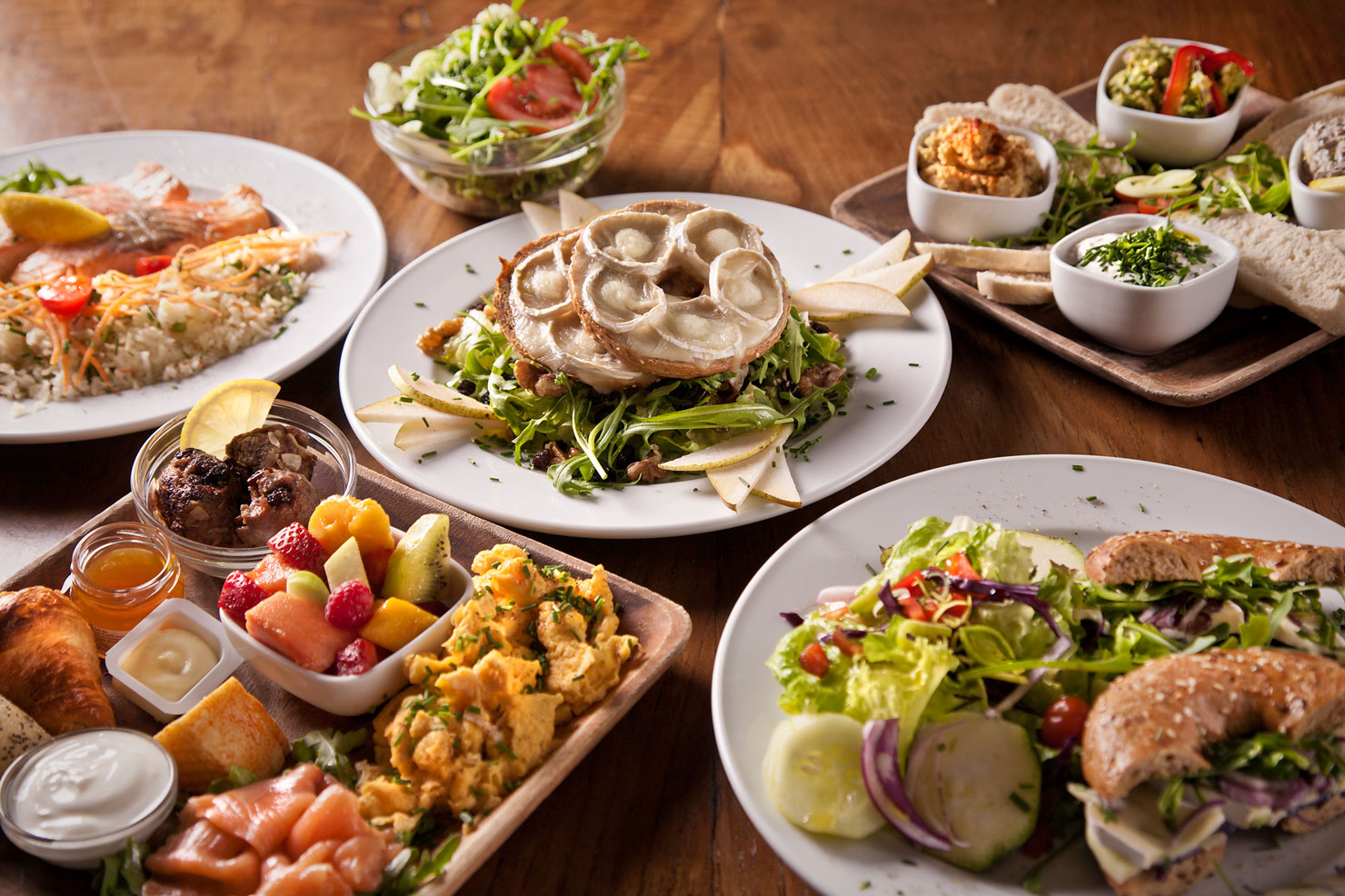 In conclusion, Manchester offers a variety of brunch spots that cater to all tastes and preferences. From trendy cafes to traditional pubs, there's something for everyone in this bustling city. Whether you're looking for a hearty English breakfast or a vegan feast, you can find it all in Manchester.
Overall, Manchester has a fantastic brunch scene, with options for every taste and budget. From casual cafes to upmarket restaurants, there's no shortage of places to enjoy a delicious Sunday brunch. If you're looking for a Sunday brunch restaurant in Manchester, we recommend trying The Refuge by Volta for their bottomless brunch or 20 Stories for a brunch with a view. Whatever your preference, Manchester's brunch spots won't disappoint.